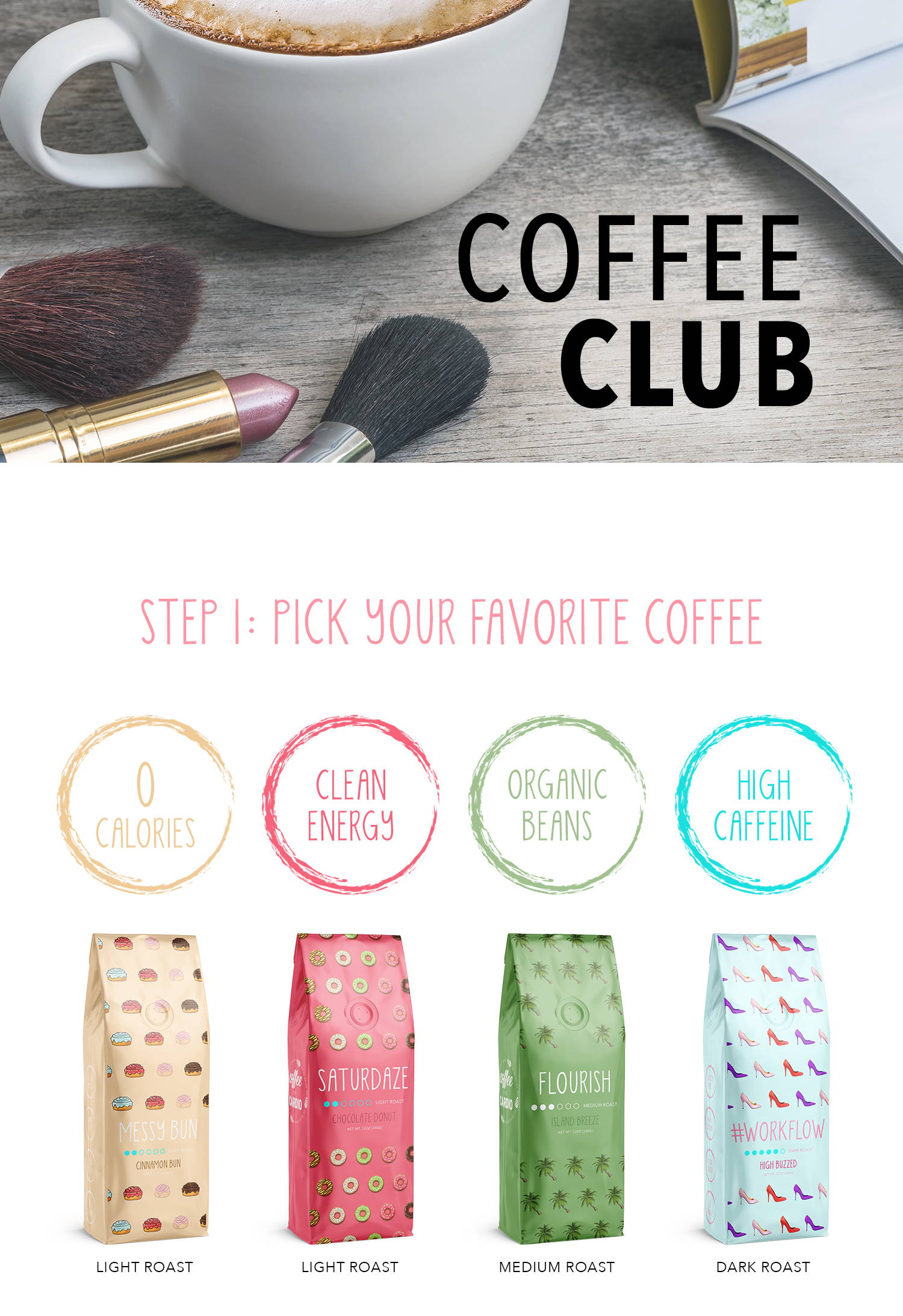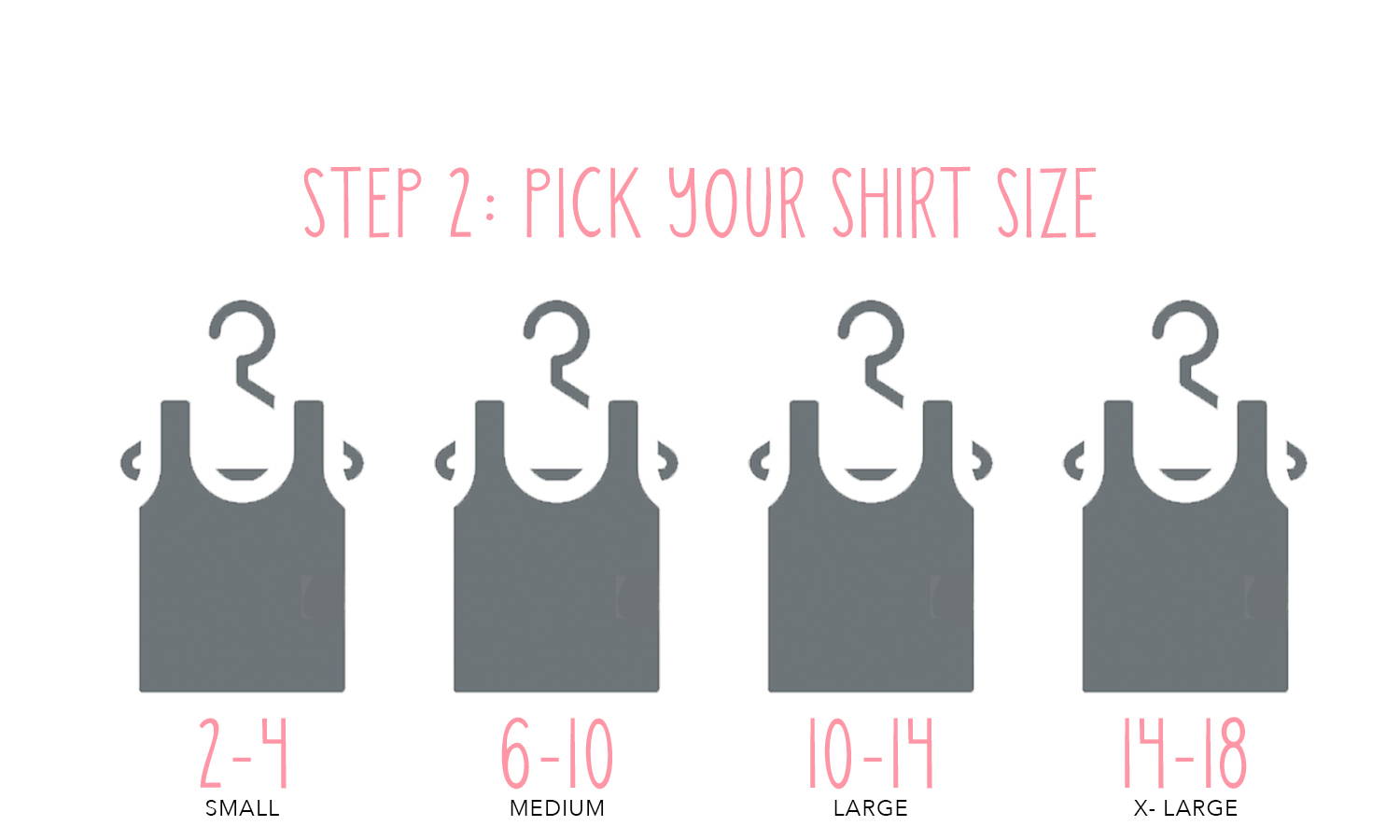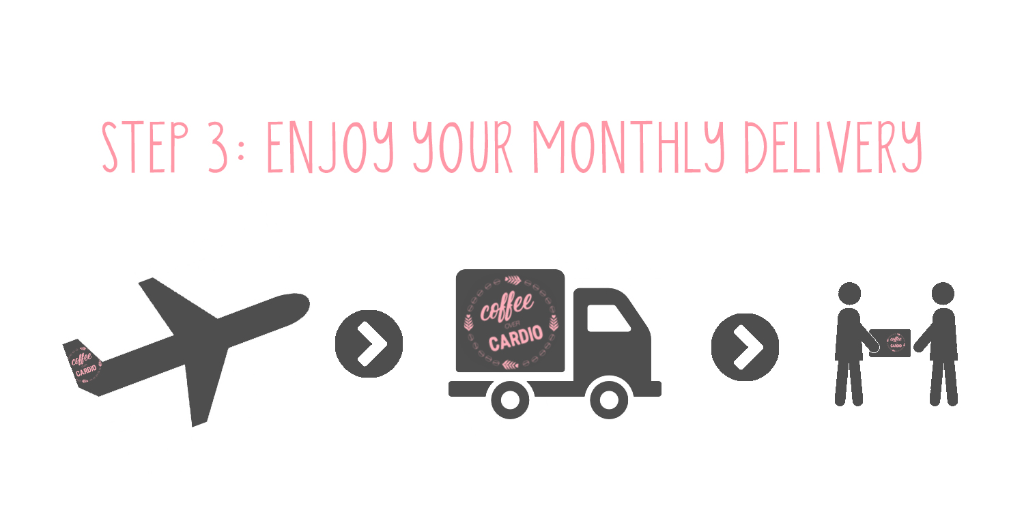 Take a Selfie With Your Coffee and Tag #CoffeeOverCardio on Instagram for your chance to Win!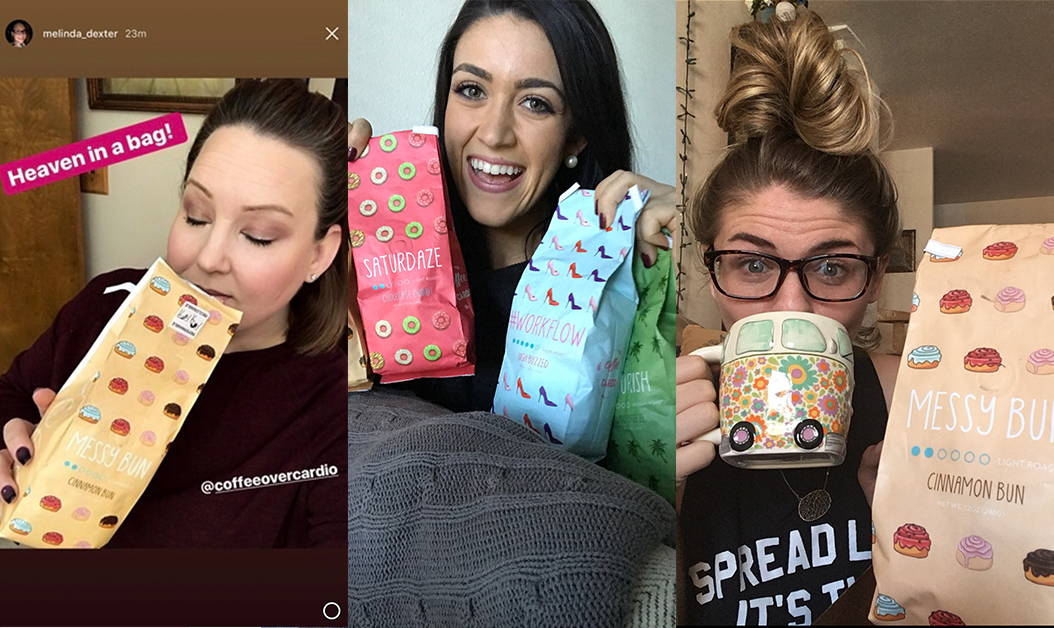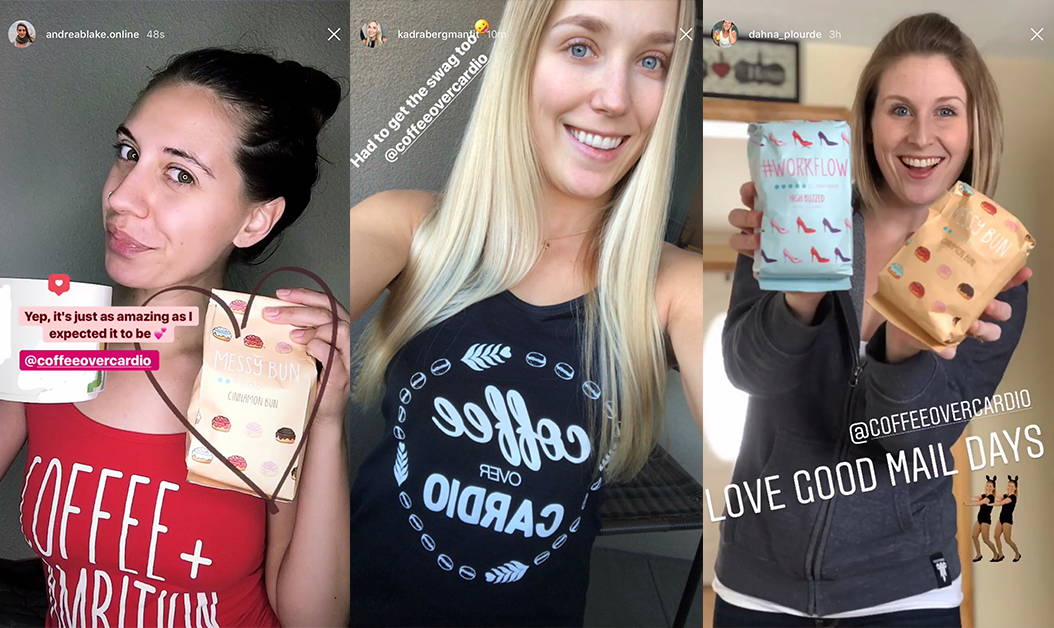 ---
---
---

Saturdaze is 100% Arabica plucked straight from the mountain tops of Costa Rica. The sinful, guilt-free coffee is best enjoyed Saturday mornings on the couch, in a oversized T-shirt, curled up in a cozy blanket. It's so good you might just have 2 cups!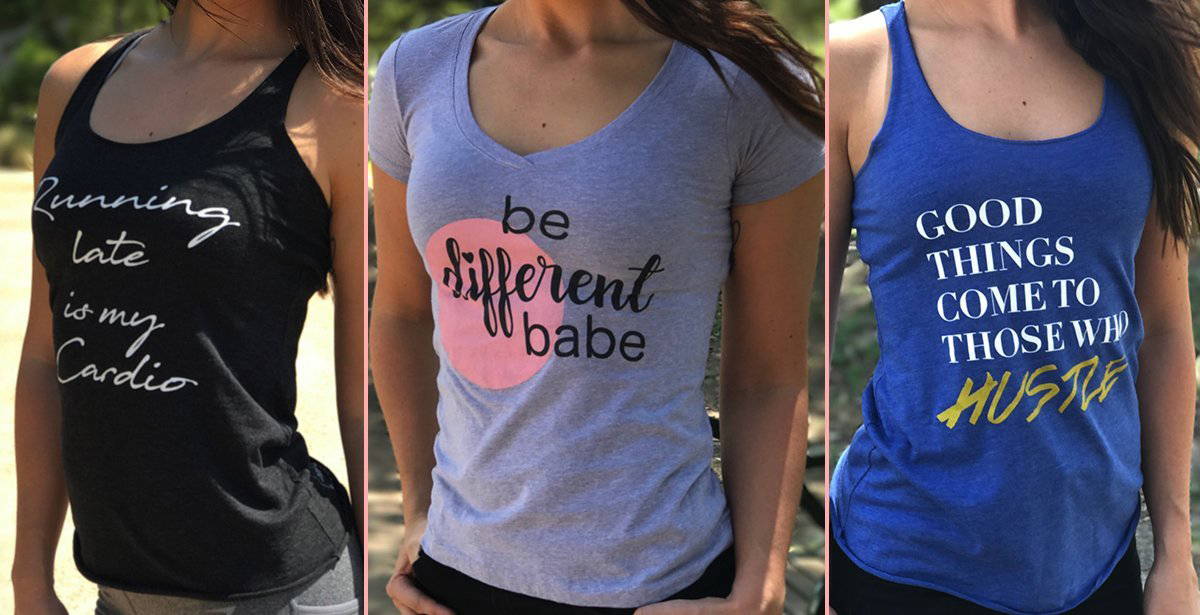 I FELL IN LOVE WITH COFFEE IN HIGH SCHOOL. IT'S MY LONGEST RELATIONSHIP TO DATE. COFFEE HAS ALWAYS BEEN THERE FOR ME - ON THE ROUGHEST MORNINGS AND ON THE LATEST OF NIGHTS. BUT THEN COFFEE KIND OF GOT BASIC AND REALLY EXPENSIVE... BUT SERIOUSLY, WITHOUT 3 PUMPS OF VANILLA, CREAM, & 3 SPLENDA, IT DOESN'T EVEN TASTE GOOD! AFTER 10 YEARS TOGETHER, I HAD TO PUT MY FOOT DOWN.
THE SOLUTION: A COFFEE MEANT FOR MESSY BUN-YOGA PANT WEARING - MILLENNIALS WITH A LITTLE ATTITUDE AND A LITTLE KICK! COFFEE OVER CARDIO (BECAUSE IF I HAVE TO CHOOSE ONLY ONE WAY TO INCREASE MY HEART RATE..) WAS MADE FOR ALLLLL THE BOSS BABES FOCUSED ON SELF GROWTH, BUSINESS & BOOTY GROWTH.
WE ALL DESERVE A QUALITY CUP OF COFFEE.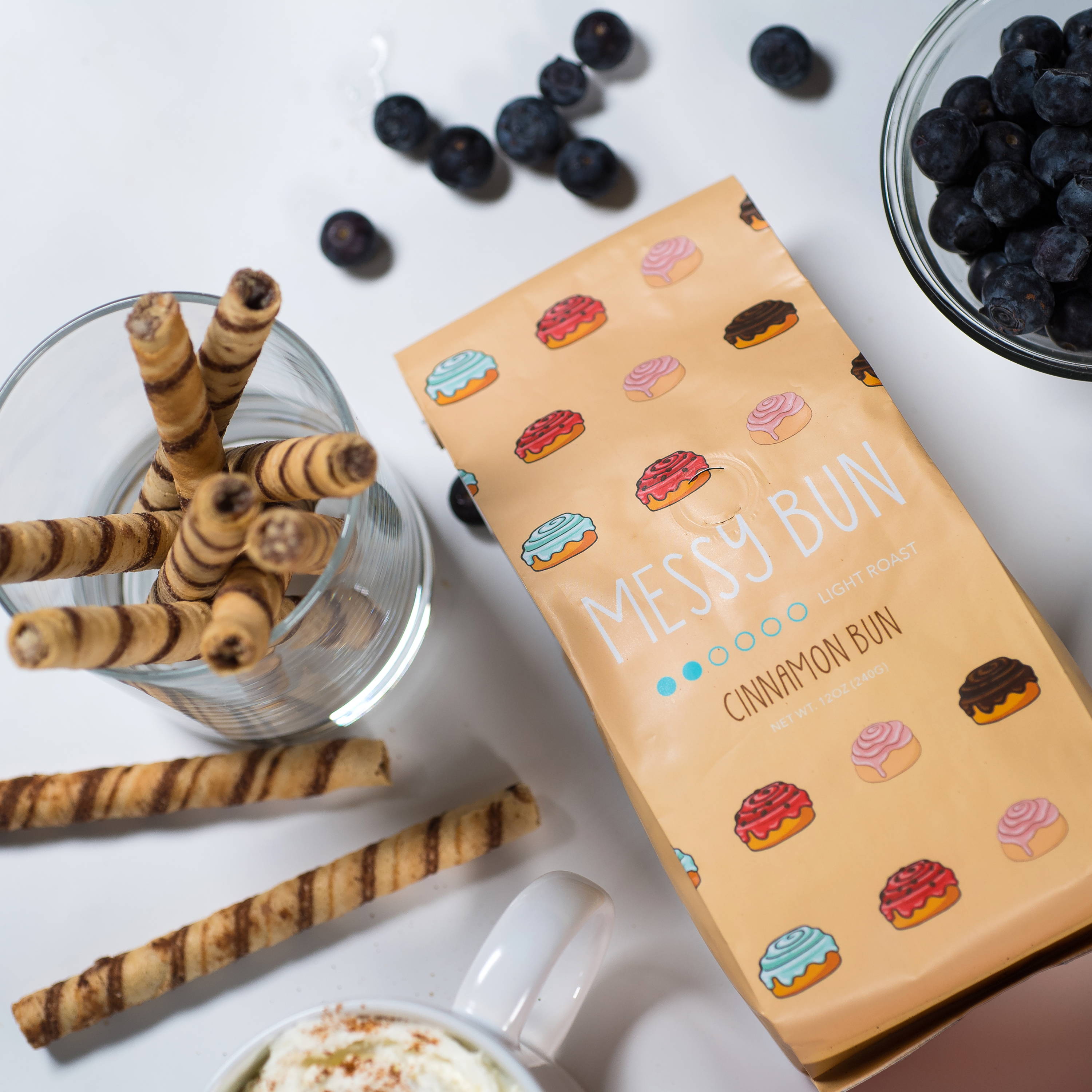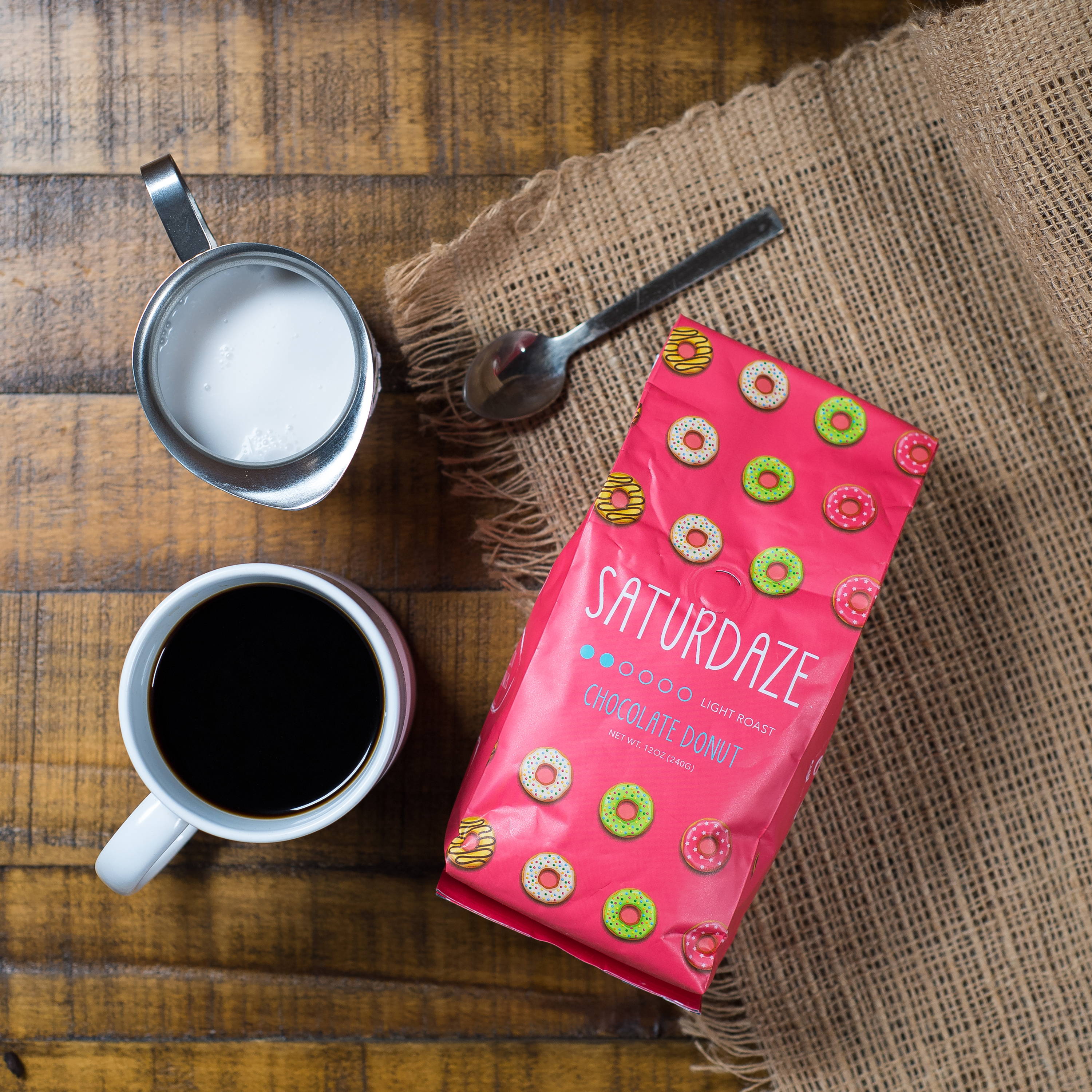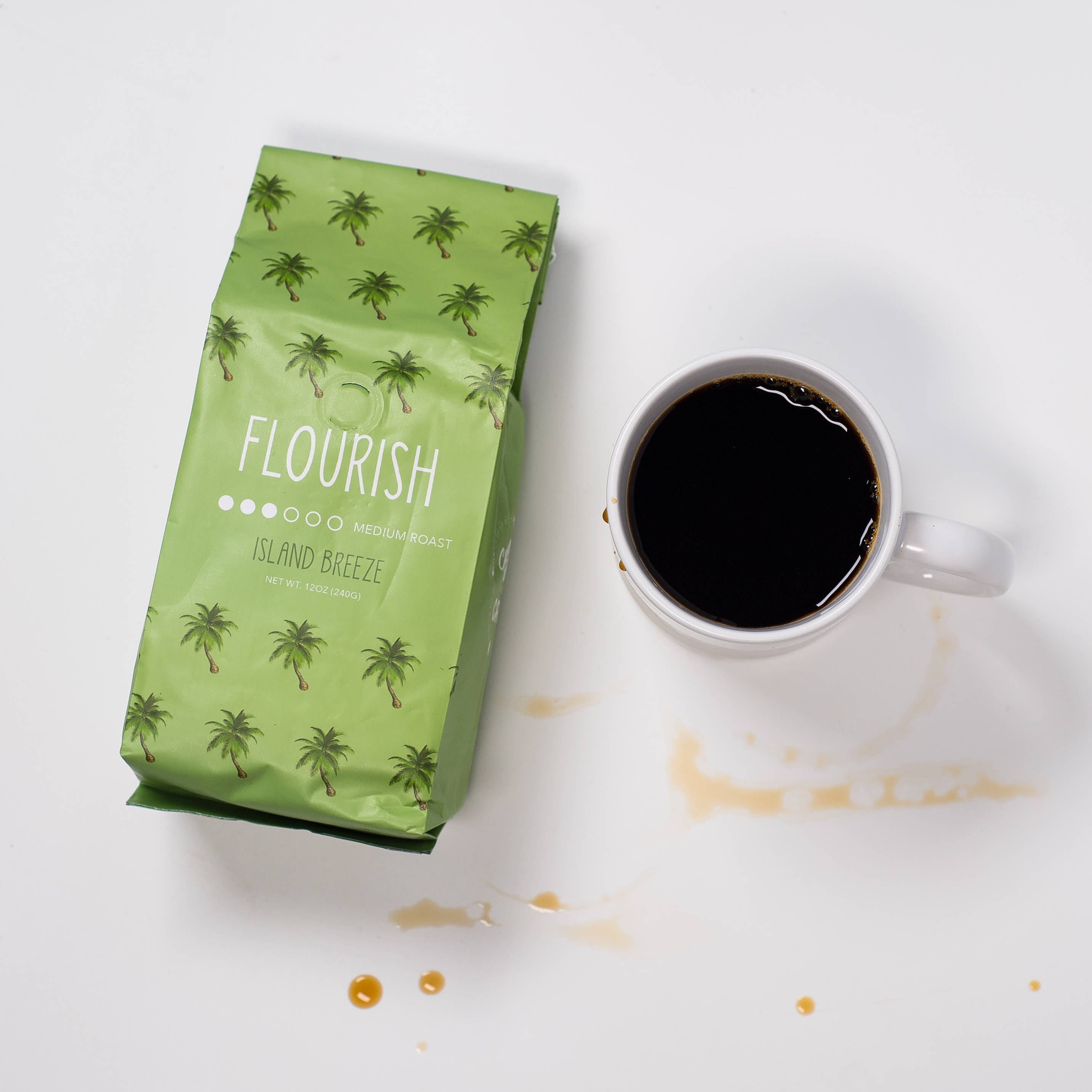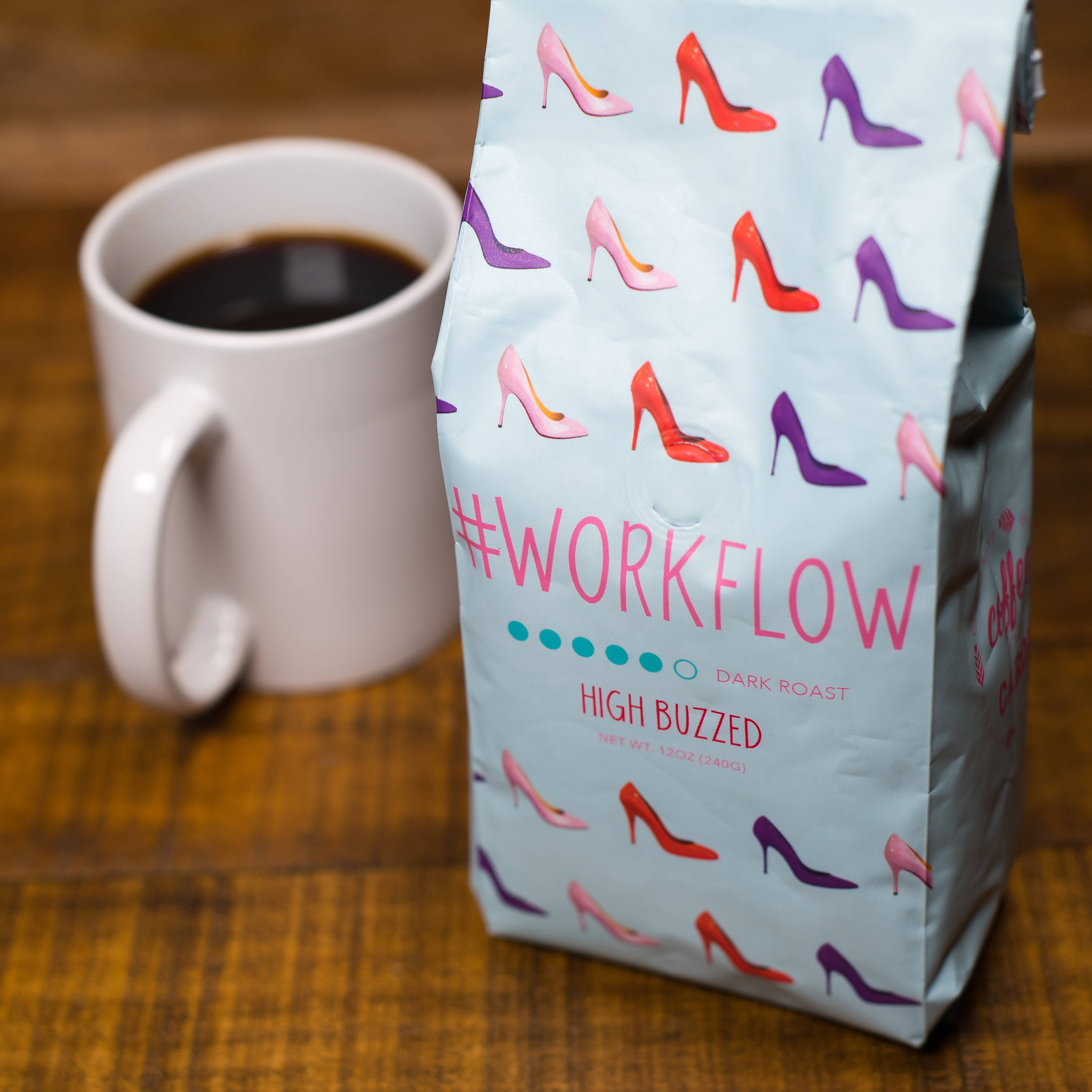 ---
---