Do you feel like you're wasting lots of time, energy, and frustration hitting your weight loss goals?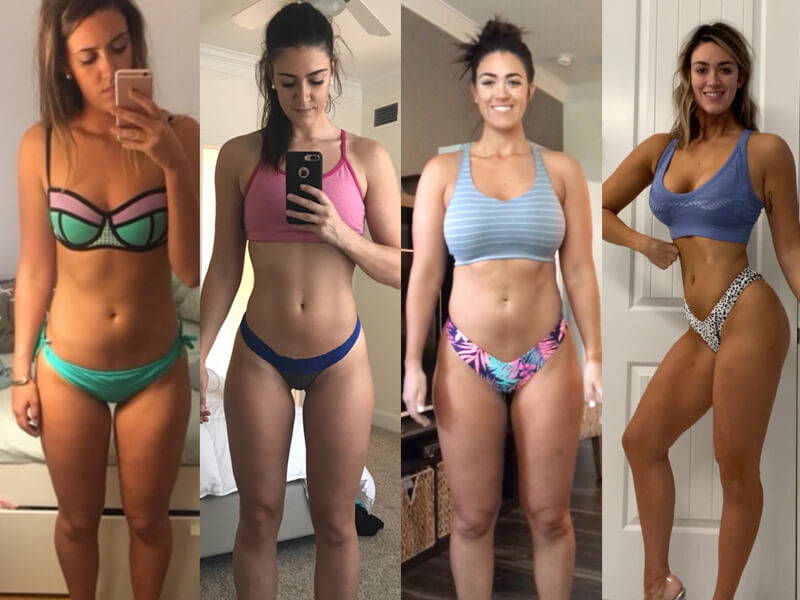 Hi, I'm Abbey and that's me above!

Throughout my journey I've been happy, unhappy, confident, insecure, bloated, not bloated, and it wasn't until I created a structure and routine that allowed me to be confident in my own skin. That's where 'Boss Babe Fit' was born!

YOU deserve a quality cup of coffee.
From the roughest mornings to the latest nights coffee has ALWAYS been there for me.
😂 The Problem: Coffee kind of got basic and really expensive... without 3 pumps of vanilla, cream, and a ton of sweetener, it didn't even taste good!
😘 The solution: a coffee meant for messy-bun, yoga-pant-wearing girls with a little attitude and a little kick! Coffee Over Cardio® was made for all you boss babes out there!
Testimonials
★★★★★

"My Starbucks days are gone. This coffee is out of this world and this company is even better. It's a blessing to be a part of it all!"

Paige
★★★★★

"All the flavors were delicious and they have just the right amount of sweetness. I plan to have a subscription monthly."

Rachel
✓ 7 Days FREE For A Limited Time Only!
By completing your purchase, you agree to sign up for a Coffee Over Cardio Boss Babe Fit subscription. You'll get your first workout and unlock access to VIP Free Shipping.

Coffee Over Cardio will bill you $9.99 every 30 days until you cancel your subscription. Your subscription will begin 8 days after you complete your order.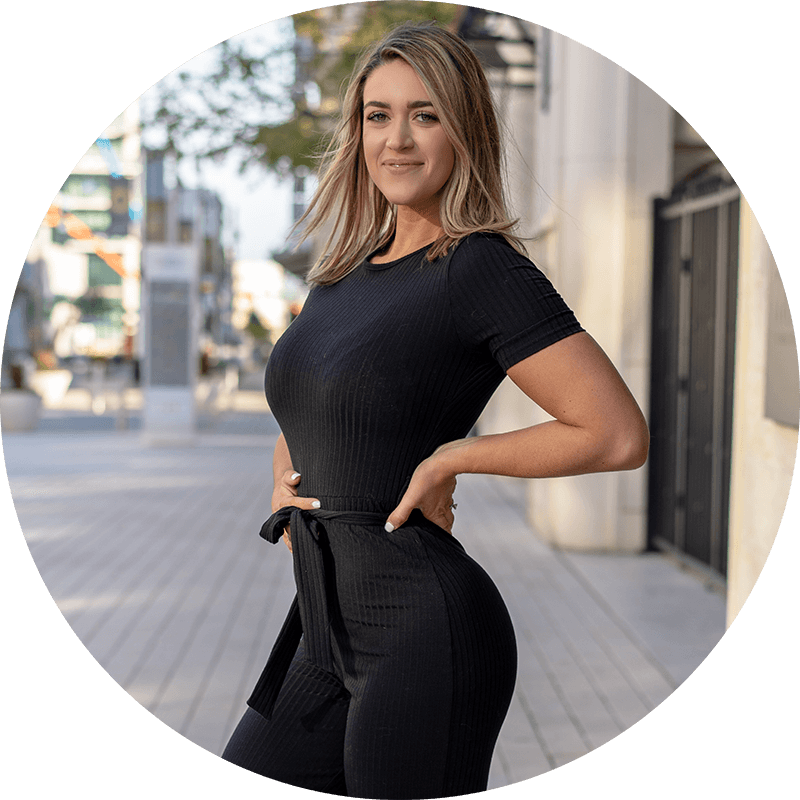 When I was living in NYC working on Wall Street, I ate out every day, made bad health choices, and realized a year later enough was enough!
Not only was I not happy with the way I looked, my health was the worst it had ever been, especially after being an athlete my entire life.
So I got a gym membership, started working out here and there, I even started making better choices when I ate out.
Lo and behold, I was starting to develop a lifestyle of health. I just wish I had a plan to follow when I first started!

Monthly access to easy & effective workouts you can do!

Nutrition tips & tasty recipes monthly to keep you on track!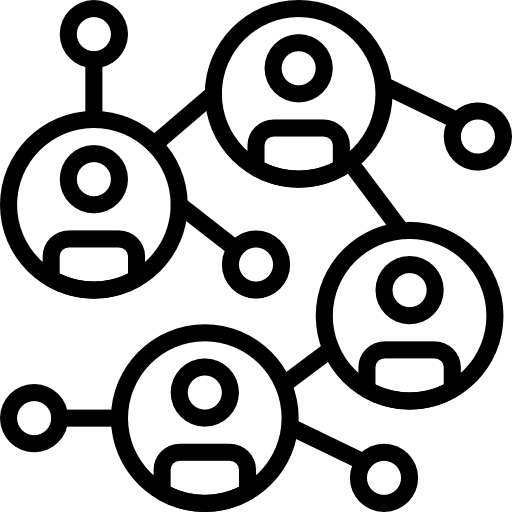 Stronger together! Share your journey with girls like you!

Get access to VIP Free Shipping on all our products!
Without accountability, your chances of succeeding with a fitness program are much, much lower.
The Boss Babe Fit Accountability System is simple… stay connected through our Boss Babe Facebook Community.
This ensures that you are not left alone every step of the program and you are seeing results each and every week. Simply just ask for help!
With this system, you will see an increase in motivation and focus and will be well-equipped to not only achieve amazing results but maintain these results FOREVER!
eBook Table of Contents & Introduction Example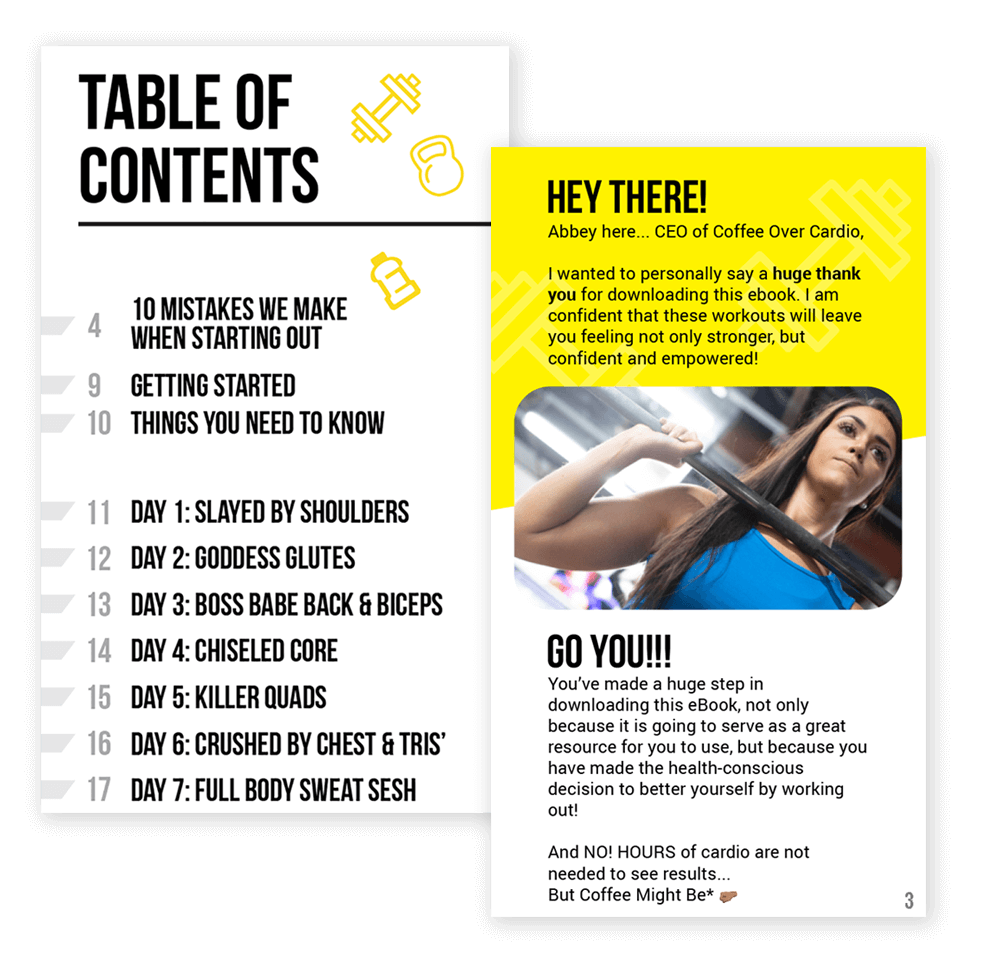 Our Boss Babes are LOVING Their Results!!!
✓ Monthly Workouts ✓ Recipes ✓ FB Group ✓ VIP FREE Shipping
"In 1 month and 3 weeks, I have lost 5% body fat and DOWN 2 PANTS SIZES!!! I am so impressed with these programs! Totally recommend it."
"This 7-day program was exactly what I needed to get a head start on my fitness goals for the new year. Got me OFF THE COUCH!"