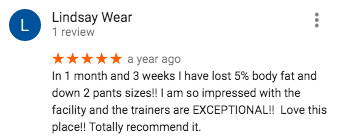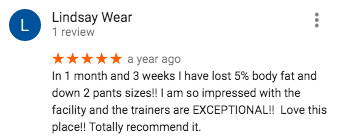 You will take transformation photos every Saturday. Make sure to tag #EspressoFit & @coffeeovercardio in any Instagram posts/stories so I can follow your progress & keep motivating you to reach your full potential!


LET'S BE REAL… if you invest your money in other diet pills, memberships, and products in the health and fitness market, not only are your chances of seeing results lower but you DO NOT have a 100% guarantee of seeing results or your money back!

After your initial enrollment, payment will be every 4 weeks
(with the option to cancel at any time).



Espresso Fit is a cost-effective path to achieving your goals and surrounding yourself with like-minded people along the way! I have built these workouts based around the fact that you don't have 3 hours to go to the gym everyday. Why? Because you have other things you're trying to do and create as a Young Professional Female! Trust me, I'm right there with you!
When I was living in NYC working on Wall Street, I ate out everyday making bad choices and realized a year later enough was enough. Not only was I not happy with the way I looked, my health was the worst it had ever been, expecially after being an athlete my entire life. So I got a gym membership, started working out here and there. I even started making better choices when I ate out. Lo and behold, I was starting to develop a lifestyle of health. I just wish I had a plan to follow when I first started! I felt I could have wasted a lot less time, energy and frustration by having someone guide me or show me the way.
So that's what I have created. Not only am I giving you workouts each month, but I'm giving you nutition tips and helpful meal prep tricks. Recipes based on the holidays, cardio pointers (big help for fat burning), and I hope that my story and brings you inspiration to stay active or get in the best shape of your life. Either way, you're a Boss Babe. Treat yourself like it!
(Sips Coffee)
Thank you!
Founder Abbey
THIS IS WHERE MOST PEOPLE ARE LACKING!
Without accountability, your chances of succeeding with a fitness program are much, much lower. The Espresso Fit Accountability System is simple… stay connected through our Boss Babe Facebook Community.
This ensures that you are not left alone every step of the program and you are seeing results each and every week. Simply just ask for help!
With this system, you will see an increase in motivation and focus and will be well-equipped to not only
achieve amazing results but maintain these results FOREVER!
I am honored to be a part of your fitness journey and look forward to hearing your success story!
Please email me personally for any comments, success stories, or questions concerning the Espresso Fit Workouts:
Abbey@coffeeovercardio.com
Disclaimer**
There may be risks with participating in activities mentioned for individuals in poor health or with pre-existing physical or mental health conditions. If you choose to participate with these risks, you do so of your own free will, knowingly and voluntarily assuming all risks associated with such dietary practices and activities. These risks may even also be in existence for those who are currently in good health at the present time. As with any exercise program you assume certain risks to your health and safety. Any exercise program can cause injuries. It is possible that you may become injured doing the exercises in your program, especially if they are done with incorrect form. If you choose to participate in these risks, you do so of your own free will, knowingly and voluntarily assuming all risks associated with such exercise activities. These risks may also exist for those who are currently in good health at the present time. I am not a medical doctor or nutritionist. You must consult your doctor before beginning any nutritional or exercise program. It has been made clear that Abigail Scott Lang and/or "Coffee Over Cardio" entity or employees are not responsible for any injuries or health problems you may experience or even death as a result of using any services provided. I am not a licensed personal trainer or nutritionist. Follow at your own risk. No refunds once training has been sent.